words_claudia aguirre.
design_claudia aguirre.
photos_jessica hodder & rachel steinhauser
ALEXANDER STEWART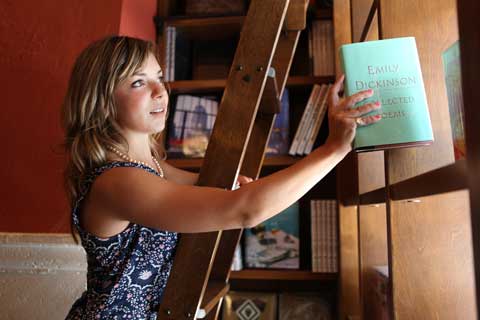 A MUSICAL EDUCATION: Senior Alexandra Stewart is a student in the Frost School of Music, majoring in studio music and jass performane. She desribes her music as influenced by jass, pop and rock.
From Ottawa to Sarasota, Miami to New York City, Alexandra Stewart's voice shares many homes. No matter her location, this Canadian born singer has always been center stage.
Stewart's singing career began five years ago, when she got her start in music as a concert pianist. A girl in her choir dared her to audition as a singer for a jazz ensemble. With no formal voice training, the then 16-year-old Stewart got the part. The rest followed effortlessly.
"The stage became my new home away from many, many homes," Stewart said.
It's no surprise then that she devotes her whole life to performing music.
On top of rehearsals, which are mandatory for all Frost School of Music students, Stewart, a studio music and jazz performance major, spends whole days recording at the music labs where most of her E.P. tracks originated.
With the help of her producers, Oresti Tsonopoulos, Luke Moellman (a UM alum and 1997 Grammy Award nominee) and Bob Power (who produced and mixed for Erykah Badu, D'Angelo and MeShell N'degeocello Ozomatli), Stewart was able to compile a set of three easy-listening tracks.
Her audience, Stewart explains, would ideally place her songs in the middle of Feist and St. Vincent on a mix tape. Influenced by jazz, pop and rock, the singer brings a young sound with a lot of soul.
At 8 p.m. on Nov. 13 at Guzman Hall, Stewart will perform in her first live show.
Her senior recital is open to the public and she will be debuting one of her tracks, "Darling."
After graduating this fall, a semester earlier than planned, the composer, songwriter and singer plans to move to New York to officially launch her career. She hopes to release a full album this summer.
TYLER BERNHARDT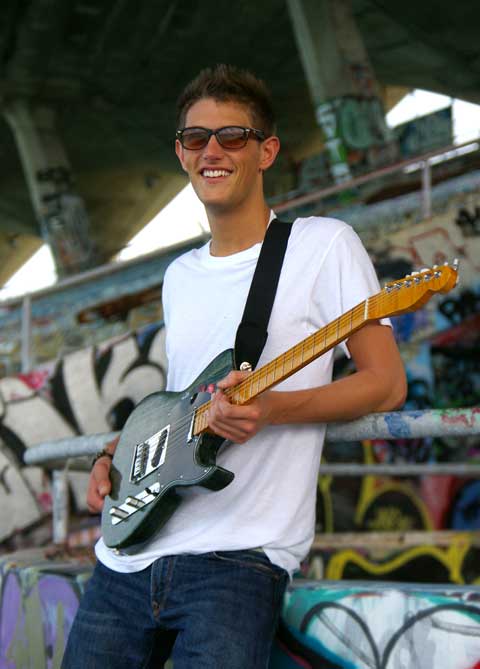 SELF-TAUGHT MUSICIAN: Senior Tyler Bernhardt is a jazz and vocal major in the Frost School of Music. His next album, co-produced with UM alum Luke Moellman, is to be released later this year.
Growing up surrounded by Elvis records and his father's guitars around the house, Tyler Bernhardt knew that music was in his destiny.
As a self-taught musician, Bernhardt quickly learned as many instruments as possible. He also wrote his own lyrics.
"I had a bunch of stuff in my head that I needed to take out – I've been writing since forever," Bernhardt said.
The young musician tried his hand at everything from the cello to the drums. In high school, he joined a few bands playing bass and, for the first time, gained experience on stage.
Now a college senior, the jazz and vocal major plans to graduate this spring, and has already released a full E.P. for sale on Amazon and iTunes. Bernhardt's sound is a mix of smooth instrumentals and vocals which have been compared John Mayer-like pop-rock and he is quickly setting himself apart from the crowd.
His next album, to be released at the end of this year, includes acoustic, rock and even R&B. The tracks, which he co-produced with UM alum Luke Moellman, include sound bites from old cassettes that Bernhardt's mother saved of him singing in kindergarten.
Bernhardt hopes for a future in the music industry, which he said his years in college have prepared him well for. Having learned the theory and history on campus, he's ready to face a live audience and showcase that laid-back, no-fuss attitude that is characteristic of him and his music.
"I never really wanted to be famous," Bernhardt said. "It gets too crazy."