words & photos_laura sanchez slik.
If you ever miss the delicious farmer's market that is hosted next to the green on Wednesdays, it's not the end of the world. You can easily get all of your fresh, locally made goodies at the Coral Gables Farmers Market, found on the corner of Miracle Mile and Le Jeune.
This market, sponsored by the City of Coral Gables, even hosted a UM day this past Saturday, March 31st. Representatives of The Miller School of Medicine were throwing up the U as they promoted their sports medicine program.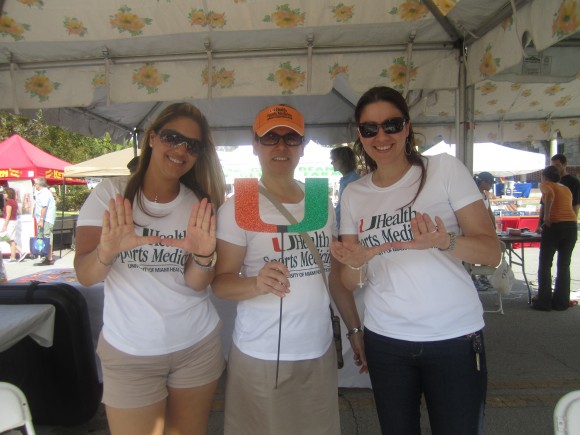 Miller school students throw up the U at the Farmer's Market.