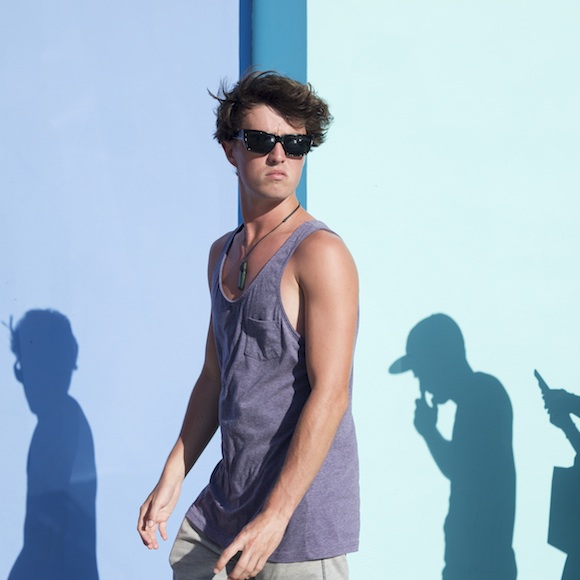 Photo Courtesy of artist Gideon Barnett.
Miami, like a sexy, forgotten, barely-American stepchild, always comes second best. New Yorkers dress better than us. Angelenos produce better movies.  New Orleaners have more soul. And the westerners out in Silicon Valley never think to put us on the tech bubble map. Is our beloved 305 just bereft of any talent? Sure, we're the hottest. The loudest. We're as raucous as they come. But in our defense, there's more to this town than blonde hair and overflowing booze.
Come December 6, the official start of Art Basel Miami Beach, the art world glitterati will prove, for the 11th time, that when it comes to art, Miami reigns supreme. It's then that world-renowned editors, photographers, stylists, fashion icons, bloggers, museum curators, exhibitors, investors, and, well, artists, will flock to our shores to engage in the week-long bonanza that is Basel. Of course, most Basel-goers, many of which are billionaire oligarchs ready to drop a pretty penny, only arrive for the partying, the schmoozing and the incessant need to prove to be VIP (this is Miami, after all). But even then, there are plenty of free and public events open to the rest of us schmucks.  Here's your guide to everything you should have already RSVP'd to.
The Main Fair
The Miami Beach Convention Center will be transformed into a massive art viewing space, where over 260 galleries will showcase the works of more than 2,000 international artists for Art Basel Miami Beach. Come here if you want to peruse a ton of work in a short period of time or if you're looking for your next $20,000 painting. One day tickets are $49, December 6 – 9, Miami Beach Convention Center; miamibeach.artbasel.com
 The Satellite Fairs
It's not all about Art Basel Miami Beach this week. There are dozens of other independent art exhibits and fairs popping up across town, from Miami Beach to Wynwood, Coral Gables to the Design District. Some include Artexpo Miami, Context, Art Asia, Seven, Aqua Art Miami, Ink Miami, NADA Art Fair, Select Fair, Untitled, Verge Art Miami Beach, SCOPE, Red Dot, PULSE, Design Miami and Fountain Miami. Take your pick.
Art Miami
Located in Midtown and known as the longest-running contemporary art fair, the 23rd edition of Art Miami will collaborate with CONTEXT, the newest fair to arrive, this year and will exhibit international artwork from the 20th and 21st centuries. World-famous graffiti artist Banksy has partnered with CONTEXT to create five walls displaying his work. Art Miami is located in Midtown and CONTEXT in Wynwood; art-miami.com and contextartmiami.com
The Parties & Performances
Every club kid knows that Miami Art Week is like a shortened version of Miami Music Week. DJs, musicians and producers will pour into our top music venues, so we can only expect some of 2012's last major blowouts to happen then. On December 5, Rick Ross and Wale will perform at The Fillmore and Morgan Page will stop by Mansion. If you can sneak in, there's an invitation-only, Vh1-sponsored bash happening at SCOPE on December 6, and on December 7, Sweat Records is bringing Chromatics to the Gusman Center. December 8 is when UR1 officially kicks off, but we'll also welcome Tiesto at LIV and French Express at The Vagabond. Finally, on December 9, Pete Tong, Damian Lazarus and Seth Troxler will head to Mansion while Night Plane will drop by the Electric Pickle.
The Fancy Stuff
Miami's not shy on luxury, so of course Basel will carry some of the most glamorous and lavish events in tow. While most of these are invitation-only soirees, it's worth a shot: MOCA's Vanity Fair Party at MOCA (December 4), Visionaire, Mr. Porter and Net-A-Porter's Jonathan Horowitz Free Store installation (December 6) and Societe Perrier's private parties (December 4 and 6). For $100, you can also attend Miami Art Museum's Crash the Ball after party, which gets you a night of dancing, cocktails and desserts by pastry chef Hedy Goldsmith.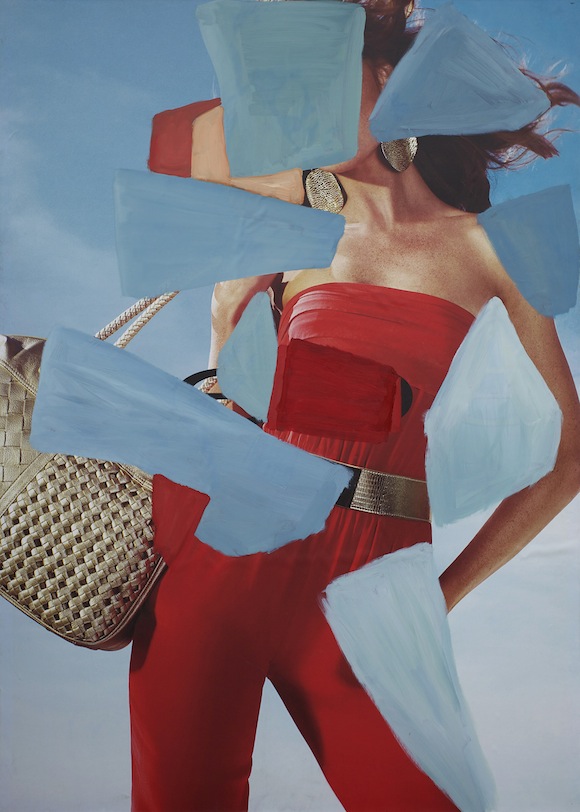 Photo Courtesy of artist Loriel Beltran and Fred Snitzer Gallery. 

The Black Lords at Lords South Beach
Desi Santiago and Perrier present "The Black Lords," a building-sized work of art that is expected to take over the entire façade of the Lords South Beach and turn it into Gypsy, a black dog that has previously appeared in Santiago's work. The commission will be the largest in Santiago's career. December 6 -9, 11 a.m. to 2 a.m., Lords South Beach; lordssouthbeach.com
Miami Art Museum's New Work Miami 2013
About a dozen Miami-based artists were commissioned to create for MAM's latest exhibit, "New Work Miami 2013," which expresses the unique, eclectic art forms and practices of local artists and includes installations, sculptures, paintings and photography. Through May 2013, Miami Art Museum; miamiartmuseum.org
Pop-Up Piano Miami 2012
For the second year in a row, we can expect eight Steinway & Sons pianos to be strategically placed around Miami in locations such as Gigi's, Soho Beach House, Sugarcane Raw Bar & Grill, Wynwood Cigar Factory and others. Local artists will craft each of the eight pianos and local musicians will actually perform on the pianos at times that will be announced the week of on social media. After Basel, each piano will be donated to charity. December 6 – 9; popuppianomia.com
"Bliss" By Ragnar Kjartansson
Art Basel Miami Beach and the Museum of Contemporary Art will host Ragnar Khartansson's 12-hour film, "Bliss," on December 8, which will be part of Art Basel's Art Video program. In addition to "Bliss," you'll be able to enjoy SoundScape Park and view 60 film and video works on the 7,000-square-foot projection wall outside the New World Center.December 5 – 9, New World Center; artbasel.com/video
Christo and Jeanne Claude at the Lowe
Our very own Lowe Art Museum will present "Prints and Objects," a collection of artwork designed to represent the 40-plus illustrious careers of renowned artists Christo and Jeanne Claude. The couple, who is perhaps most famous for wrapping massive pink fabric around 11 islands in Miami, worked tirelessly between 1962 and 2004.Through January 13, 2013, Lowe Art Museum; lowemuseum.org
Fifth Annual Cane Fair
Situated inside the Wynwood Building, the work of UM art students will be presented at the University of Miami Gallery from December 4 through 28. Head here to see other students' photos, sculptures, prints, installations, paintings and ceramics.December 4 – 28, Wynwood Building; miami.edu
 words_jonathan borge.