Theatre Arts students at UM will take the stage to perform Little Shop of Horrors, the musical, at the Ring Theatre this week.
Little Shop of Horrors, a musical adaptation of the 1980's film, tells of strange events unfolding in the most unlikely of places. Young Seymour works at Mushnik's florist shop on poverty-ridden Skid Row. The discovery of a new plant brings him fame, fortune, and love– but at a cost. Unable to resist all the attention, Seymour must figure out how to satisfy the plant's unusual diet– human blood. Things turn ugly as Seymour realizes the consequences of his actions.
From doo-wop girl groups to sadistic dentists to punk-rock plants, this musical brings a mix of vibrance, chaos and dark comedy.
"Audiences can expect to laugh, to be surprised, to be moved." Director and Musical Director Greg Brown said. "They can expect to see the familiar, but also things completely alien. It'll be an adventure with plenty of surprises along the way."
Brown chose to put a new spin on the story.
The University of Miami's production is set in Miami's Little Havana in the 1990's. Add-ins like a Cafecito and cigar cart, a Miami-Dade County dumpster, and Spanish ad-libbing cleverly bring this story close to home.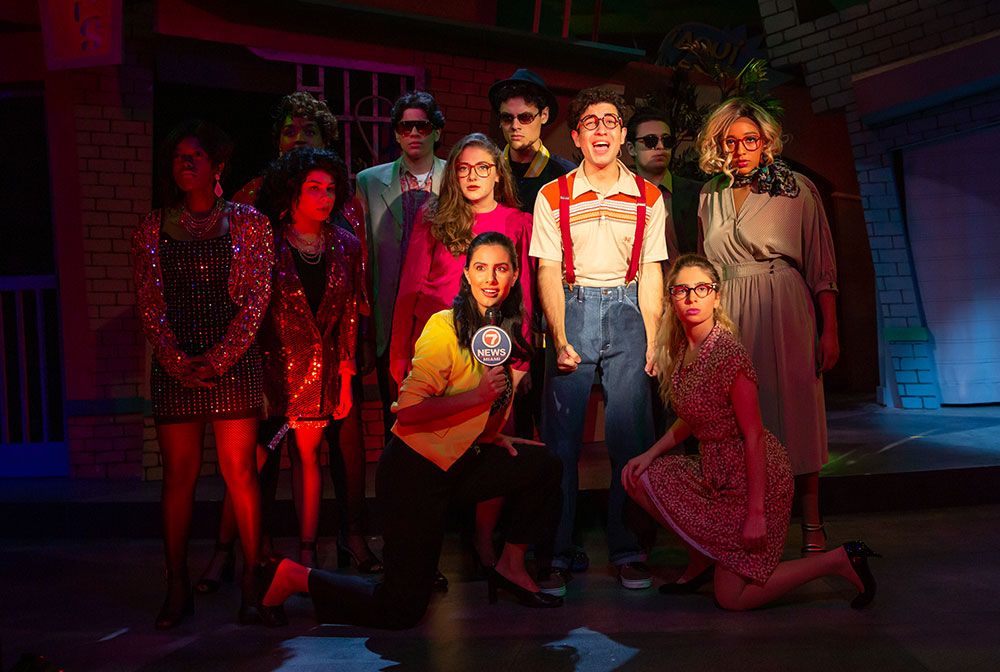 Rehearsals started in August and culminated in 'tech week.' During this period, performers and production crew rehearsed for up to 12 hours a day leading up to opening night. For them, it is both job experience and a way of life. Many of the cast members are musical theatre or theatre arts majors pursuing careers in performance.
Carlos Guerrero plays Seymour Krelborn in Little Shop of Horrors, his third show at the University of Miami. Guerrero is a junior majoring in musical theatre and connects with his role on a personal level.
"I feel like there's a part of Seymour that lives inside me. His dorky, sweet, shy, thoughtful self," Guerrero said. "I love this character because he's not your typical hero."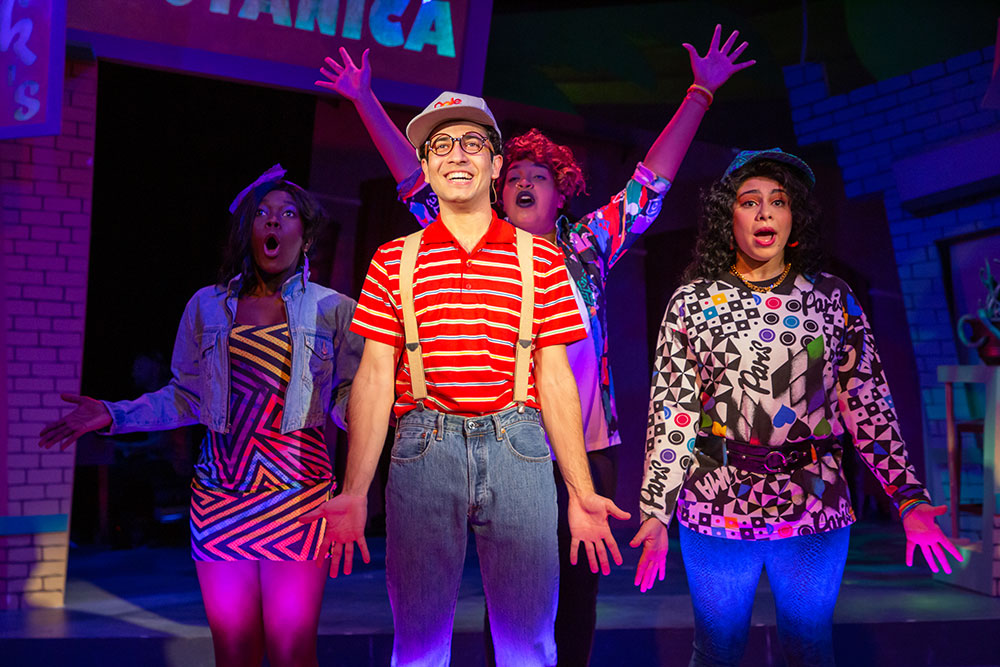 The cast and crew aim to represent diversity and reflect upon the world we live in through their production.
"They [cast members] represent a diverse and dynamic swath of the University community," said Greg Brown. "Little Shop of Horrors tells the story of a group of disenfranchised people struggling to make their way in a world that offers them little to no opportunity to seek a better life. That feels pretty 2019 America to me."
Little Shop of Horrors will run September 26th-29th and October 1st-5th. Performances are Tuesday through Friday at 8 p.m., Saturday at 2 p.m. and 8 p.m., and Sunday at 2 p.m.
Admission for the general public is $27, for Seniors and UM faculty/staff/alumni $24, and for UM students $12.
***This Tuesday, October 1st, the show will be free to all UM students with a Cane Card. ***
Tickets are on sale at the Ring Theatre Box Office: 1312 Miller Drive, Coral Gables, FL 33146. Phone: (305) 284-3355
words_emmalyse brownstein, photos_jenny abreu