Every year, fancy new tech gadgets are rolled out onto the market for everyday people to use. Our phones and laptops are slimmer yet have more efficiency and power than ever before. Technology innovation is huge these days, but gadgets in an entirely different industry have been overlooked, that is, until now.
Tools in the food world have also risen in numbers in the past few years, making cooking and snacking more interesting and fun than ever. It's hard to believe we lasted this many years without these products, but thankfully we'll never have to live without them again. Lo and behold, food technology.
1. The Dipr: The Ultimate Cookie Spoon
Never get your fingers dirty again or while enjoying America's favorite cookie with this Oreo dipper. Perfect for, well, all the time.
Because why sit in silence, when you can have a plastic pickle yodel at you with the touch of a button?
3. Automatic Mini Donut Factory
Now you can have a whole batch of fresh mini donuts any time you want. This machine is complete with a conveyer belt to roll the beautiful rings of fried dough into a tiny bucket for you. Yum!
4. Ben & Jerry's Euphori-Lock Ice Cream Pint Combination Lock Protector
Keep your precious ice cream safe from evil roommates. It's easy to install and gives you a pre-assigned combination. The things we do for ice cream.
The Loch Ness Monster can now do your ladling for you. This little guy can stand up on his own and keep you company while you cook. You can also buy his friends, the big blue whale strainer or Pastasaurus pasta server. Never be lonely in the kitchen again.
The Sushi Bazooka has a removable tray where you lay your rice, fish, and anything else you want on top of each other. Slide the tray back in and bazooka a large sushi roll onto seaweed paper. Impress your friends with handmade sushi!
7. Cool Jewels Diamond Ice Tray
Make your drinks bad and bougie with diamond shaped ice cubes.
Your sandwich can now have the face of a precious little panda, because pandas are the best.
Place your kitchen tools in this cute elephant after washing, and he'll drain the water out of his trunk. Now you have somewhere to place all of your cool food gadgets too.
10. Butter Mill
Put your butter stick into the butter mill and get nice, soft, butter ribbons that are easy to spread over toast or anything else you'd like to butter. Like muffins.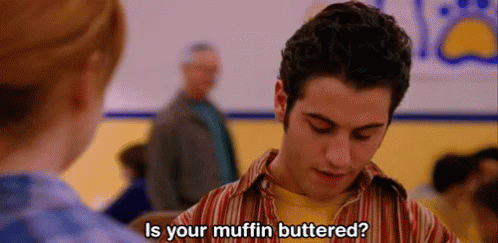 Yes Jason, it is now.
words_kristinzheng.
Kristin Zheng is a junior from Rhode Island majoring in Software Engineering. She enjoys pandas, pie, and long walks through Trader Joe's. 
Related